ROB GRONKOWSKI TALKS NFL RETIREMENT AND PLANS WITH CBDMEDIC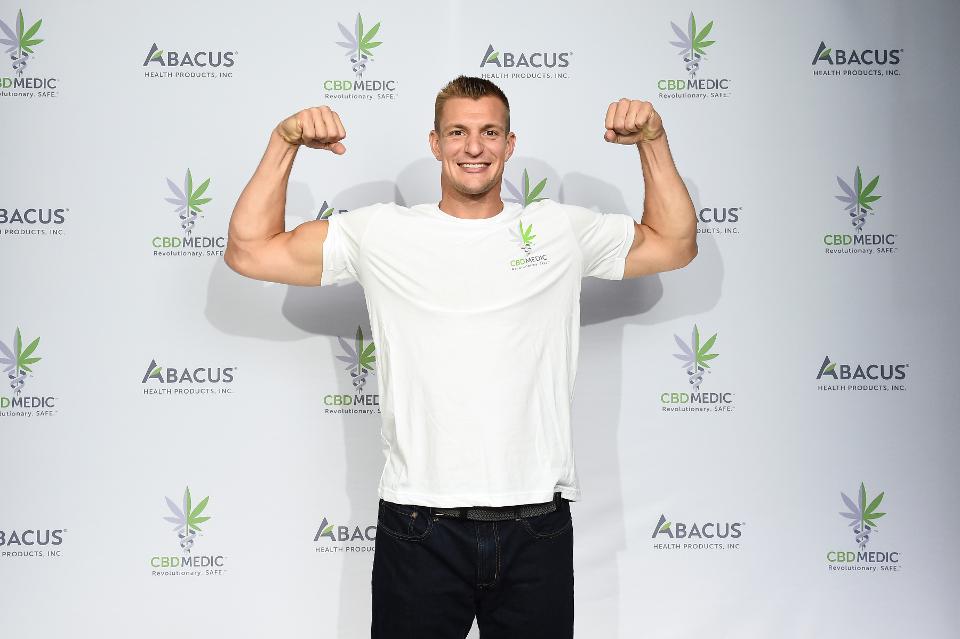 NFL Champ Rob Gronkowski announces partnership with CBDMEDIC
Former New England Patriots tight-end Rob Gronkowski is one of the latest retired NFL athletes that advocate the positive recovery aspects of CBD.
This week, recent NFL retiree 29-year Rob Gronkowski of the New England Patriots has announced his next career move with CBDMEDIC. As a three time Super Bowl champ, Gronk admits that the constant injuries took the joy out of football. As one of our CKARTL co-founders, Chris, who is a former Canadian football player can attest, injuries and managing pain is a constant within the sport, and finding ways to recover is key in having a decent football career and better health. With a widespread pill-popping crisis to manage pain in professional sports, CBD is a safe and natural solution. CBD was introduced to Rob by his father, and "(after) nine record-breaking seasons and nine separate surgeries…, for the first time in more than a decade, I'm pain-free. And that's a BIG deal!"
"I understand what I signed up for...football, to me, has made me a stronger person 100 percent and I'm so thankful for it," Gronkowski added. "I played in one of the greatest organizations in all of sports, and I'm so thankful for that opportunity and I've played with the greatest players of all time, the greatest coach of all time, one of the greatest owners of all time... it can help me go to the next chapter of my life - taking things from there, seeing what I learned from guys like that."
Rob describes his quad injury following Super Bowl LIII: "I got done with the game and I could barely walk," he said. "I slept five minutes that night. I couldn't even think. I was in tears in my bed after a Super Bowl victory. It didn't make that much sense to me. And then, for four weeks, I couldn't even sleep for more than 20 minutes a night. I was like, 'Damn, this sucks.' It didn't feel good. It was one of the biggest, deepest thigh bruises I've ever gotten," he added, noting it led to significant internal bleeding." His decision to retire came soon after in March of 2019. Although he discovered CBD after his retirement, Rob admits that CBD would have made a huge difference in pain management during his career, and with his new partnership with CBDMEDIC, it looks like he will be yet another retired athlete advocating for the use of CBD in professional sports. (see our post on former NFL player Ricky Williams here >)
video of Rob Gronkowski's announcement of his partnership with CBDMEDIC:
VIDEO Courtesy of ESPN via YouTube
CBDMEDIC is a brand by Abacus Health Products, Inc. headquartered in Rhode Island, New York, and is a line of OTC topical medication combining active pharmaceutical ingredients blended with THC-Free CBD hemp extract and other natural emollients. Their CBD products are currently available throughout the USA, and include products for Pain Relief, including arthritis, muscle and joint pain, foot and ankle pain.